Study the Bible with People You Know
Form a small group to participate in The Bible Course: Online.
More than just a book or video series, being a part of The Bible Course means that in addition to the friendship and prayer of a small group, you have support and two-way communication with the same expert teacher who provides your video lectures.
The Bible Course can be used for small groups that meet:
in-person (i.e. at a parish, in a home, or in a gathering space such as a library or cafe)
virtually (i.e. using "Zoom")
As a group, you'll use the virtual course in a way that best fits your needs and schedule.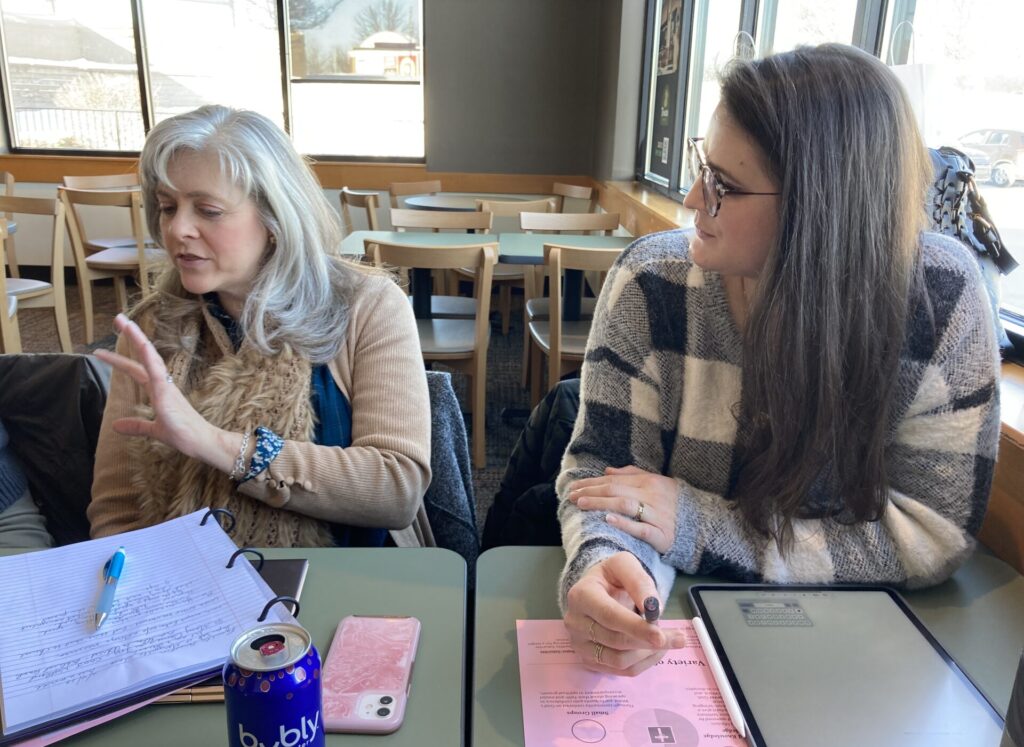 Where
When
content
Format
How to Register
1. Every individual joining the group goes to cbsmich.org/register to register. 
2. Look for the course name (typically The Bible Course: Covenant Year A) and click to join with a financial contribution today or no contribution today.
3. While completing the registration form, join the Online Class and select the option noting, "I'm with a local/satellite discussion group."
I run a Bible Study at our parish and decided to use the Catholic Biblical School program. I had previously taken a 4-year course at the Biblical Institute of Joliet, Illinois and graduated before moving to Michigan's Upper Peninsula. Our teacher, Colleen's presentations in "The Bible Course" have greatly increased our understanding of the Bible through studying it. Great program the Catholic Biblical School of Michigan has! Thank you for offering it to others!
Have questions about forming a small group? Let's talk...