from Genesis to Revelation
get the real story, from real teachers, with real people
it's not your typical Bible study
Be ready for whatever life brings you with The Bible Course.
From Genesis to Revelation, expert in-person teachers present every book of the Bible so that you can understand God's message, apply it to daily life, and experience the Scriptures as an encounter with God.  
The Bible Course brings you:
Expert faculty

with graduate degrees in Catholic theology, available in-class or via email to answer your questions and guide you on the path of discipleship.

The

entire Bible

spread across Sept-to-May weekly classes, a pace that works for both beginners and experienced Bible-readers.

Our

proven structure

helps you grow as a disciple of Jesus and includes prayer, written reflection, and group discussion.

A

vibrantly Catholic, in-depth study that

goes beyond the typical Bible study group.
Accessibility to grow in the faith in a local parish, online class, or in your own satellite small group. We cover the entire Bible at a pace that's right for both beginners and experienced Bible readers, dividing the Bible into four classes called Year A, B, C, and D. Some people join for just one class and some people do all four classes.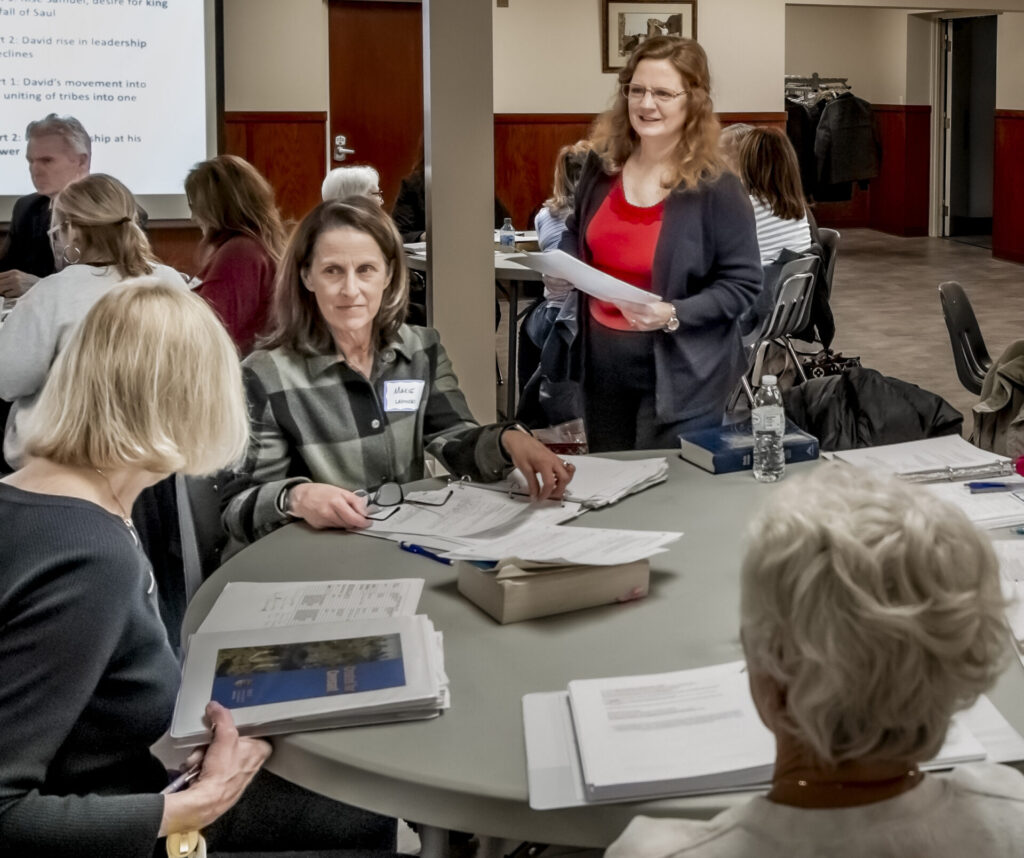 Study the Bible in Four "Sept-to-May" Sessions
Year A
Year B
Year C
Year D
Year A
The Bible Course Year A: Created for Covenant
Salvation History from Genesis to 2 Maccabees
In Created for Covenant, we begin our journey through the Bible by tracing the story of Israel–the People of God–through the historical books of the Old Testament, from Genesis to 2 Maccabees.
Jesus' earthly ministry flowed forth from this Old Testament context, from the lived and powerfully remembered history of Israel and God's plan for creation. Through these books we discover that we too are created for covenant. The Old Testament is not merely history, but indeed our story, our family. 
Happening 2023-24 at: St. Thomas Aquinas East Lansing (Mondays 7-9 pm), St. Joseph Lake Orion (Thursdays 7-9 pm), Muskegon Catholic Central (Day TBD), and Fully-Online.
Year B
Year C
Year D