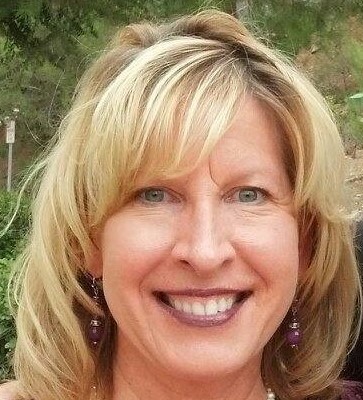 Dr. Fromm converted to Catholicism in 2001 and immediately began using her experience in international sales and marketing for the good of the Church.

Prior to joining the CBSM team, she served in several capacities, including Director of Genesis Ministries where she worked with young adults between the ages of 18-35 in the sixty parishes of Oakland County, Michigan. Dr. Fromm has worked for the Archdiocese of Detroit as the Director of Marketing for Catholic Schools, advertising for and consulting with 120 Catholic elementary and high schools on strategic planning, development and enrollment management. She has also served Sacred Heart Major Seminary as both the Director of Admissions & Enrollment Management and as a Professor of Theology.
Dr. Fromm's book, Pre-Evangelization for Young Adult 'Native Nones': A New Paradigm for Reaching the Unchurched, based upon her doctoral research on how to reach young adult who have not been raised in a religious tradition, can be purchased on Barnes & Noble and Wipf & Stock.  Paperback copies can also be ordered (and hand-signed) by the author by sending an email to tfromm@cbsmich.org.
Her favorite Scripture verse is Psalm 37:4, "Take delight in the Lord, and he will give you the desires of your heart."
Dr. Fromm speaks, reads, and writes in several languages. Together with her husband, she enjoys traveling, hiking, sailing, and entertaining.
Fun Fact: Tamra played bass guitar in a 90s grunge band in her earlier life!

Education
B.A. International Relations/Russian, Michigan State University, Lansing MI, 1988
M.B.A. Marketing, University of Michigan, Dearborn MI, 1999
M.A. Theology, Sacred Heart Major Seminary, Detroit MI, 2010
Ph.D., Catholic Studies/Practical Theology, Maryvale Institute/Liverpool Hope University, 2019.