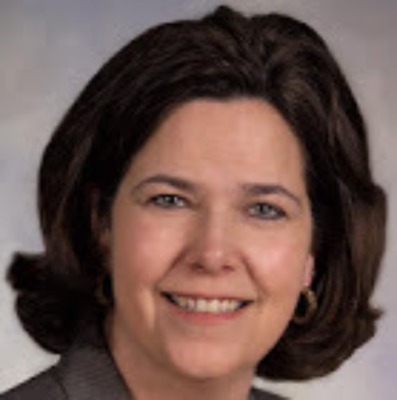 Susan Schudt joined CBSM in 2018 as an instructor, teaching Years B and D. While her path to teaching began in an unconventional way, she has discovered both her personal love of Sacred Scripture and her love of sharing it with others!
 
After 16 years as a full-time stay-at-home mom to her six children, Susan began using her degrees in Chemical Engineering to teach at Macomb Community College, only to discover that it was not what she wanted to be teaching. She went back to school, earning her Masters in Theology from Sacred Heart Major Seminary in 2018 and joining the CBS team.
 
Her favorite way to approach Scripture is through the spiritual sense and, in particular, nuptial imagery. She also loves making Faith and Reason connections! She blogs about her personal reflections on Scripture at 2uolord.com.
 
Susan's favorite scripture is Phillipians 4:8, "Finally, brothers, whatever is true, whatever is honorable, whatever is just, whatever is pure, whatever is lovely, whatever is commendable, if there is any excellence, if there is anything worthy of praise, think about these things."
 
When she is not immersing herself in Scripture, Susan enjoys doing whatever her children are doing (except for video games), camping, singing, reading, writing, and cheering on Notre Dame football!
 
Fun Fact: Susan enjoys playing her saxophone in her freetime, especially jazz!

Education
B.S. Chemistry, Saint Mary's College, 1991.
M.S. Chemical Engineering, The Ohio State University, 1994.
M.A. Theology, Sacred Heart Major Seminary, 2018.