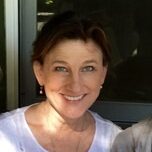 Graduate of Major Heart Seminary Masters in Theology 2020- concentration and thesis in Holy Scripture -Pauline Journeys and Acts
Reflections on Paul's unique mission-driven spirituality as revealed by Luke in Acts and the significance for contemporary application in Evangelization and Fatih formation.
Clinical Psychologist since 1981 University of Detroit
Current position as examiner for Social Security Disability
Catechist, youth minister, DRE and Adult Formation instructor – RCIA St. James Ferndale, St. Louise de Marillac- Our Lady of Perpetual Help
Love of teaching New Testament Scripture discovered through an encounter with the Holy Spirit and rediscovery of my passion for learning and writing at Sacred heart Major Seminary.
I am a mother of 3 who loves gardening, knitting, painting, long walks and deep talks!  Spending time with my many friends who share in a love of the Lord and spreading His Word.  We have a special group of women meeting the past 12 years known as The Soul Sisters, dedicated to positive conversation, exploration and sharing reflections on Scripture, Theology, the Catechism and life challenges as Catholic women.
Favorite Scripture
Philippians 2:5
In your relationships with one another, have the same mindset as Christ Jesus