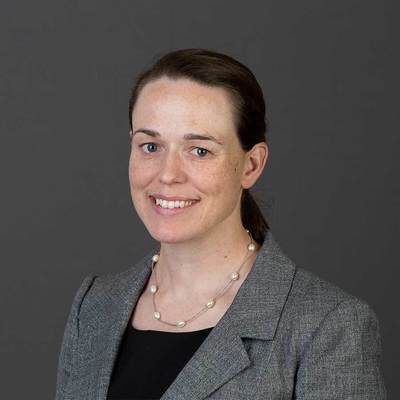 Colleen Vermeulen joined CBSM in 2016 as an instructor in Year B and proceeded to become the Director in 2018. Her personal motivation for teaching is to connect people to the Scriptures so that they can listen and respond to God's Word. When people encounter God in the Scriptures, the Holy Spirit takes care of the rest! Colleen seeks to help her students dig into the real life history of the New Testament in order to ground their faith and give them credibility when sharing the Bible with others.
 
Before heading back to graduate school in 2010, she served on active duty as a U.S. Army Engineer Officer and continues to serve in the Army Reserve. Colleen has served in young adult ministry, music ministry, children's faith formation, adult faith formation, pastoral council roles, and Alpha. She blogs at  Practical Catholic Evangelization.
 
Colleen's favorite Scripture is Mark 9:24, "Lord, I believe; help my unbelief . " 
 
Now living in Ypsilanti, Colleen enjoys spending time with her husband and four young children, traveling to less-popular historical sites and cities, and exercising (not necessarily in the moment, but she loves the energy afterwards!).
 
Fun Fact: Colleen is a Lieutenant Colonel in the US Army Reserve!

Education
B.A. Government and History, Cornell University New York, 2004
Master of Divinity, University of Notre Dame Indiana, 2013
Master of Nonprofit Administration, University of Notre Dame/ Mendoza College of Business Indiana, 2015.