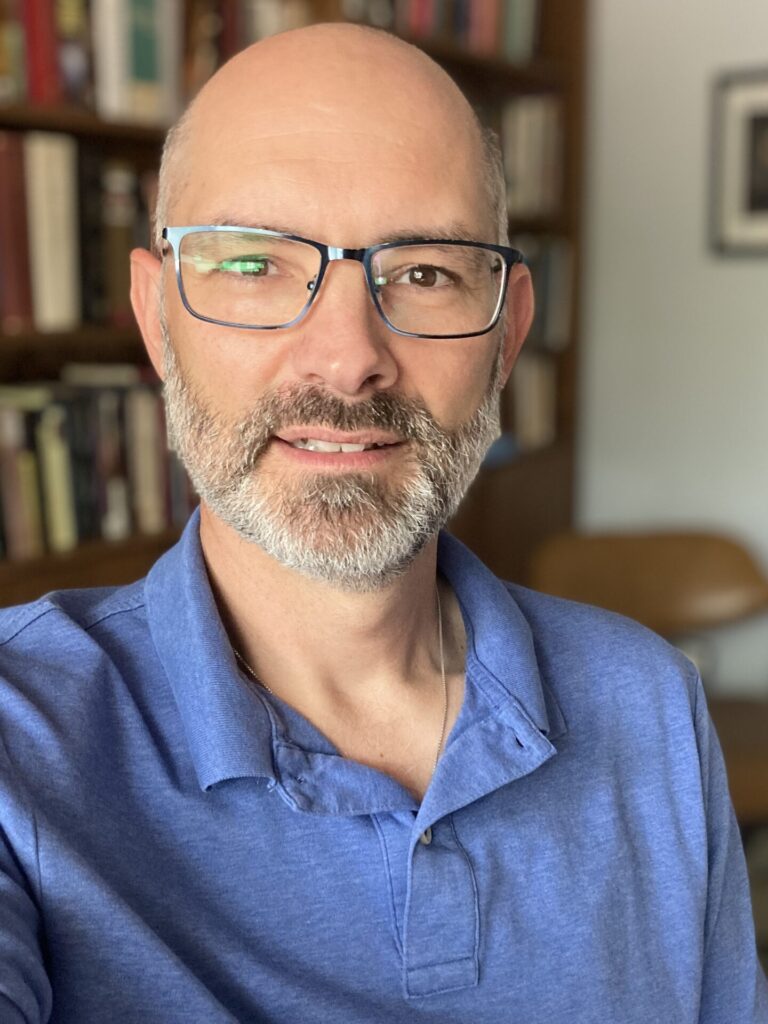 Tim Carpenter joined CBSM in 2023, teaching Year B. Tim has directed faith formation ministries like RCIA, Religious Education, and Adult Formation within the Diocese of Lansing since 2007. One of the most exciting things he experiences is discussing the Scriptures with others. He particularly enjoys seeing people light up when they learn the deeper meaning of some aspect of Sacred Scripture.
Tim and his wife, Lindsay, have been married 22 years. They have four daughters and live in Howell, MI. Tim enjoys a number of hobbies like reading, golfing, and playing guitar.
Tim's favorite Scripture verse is: 2 Peter 1:3-4, "His divine power has granted to us all things that pertain to life and godliness, through the knowledge of him who called us to his own glory and excellence, by which he has granted to us his precious and very great promises, that through these you may escape from the corruption that is in the world because of passion, and become partakers of the divine nature."
Fun Fact: I am a Good Speller but I tend to Over Capitalize.
Education:
Bachelor of Fine Art (B&W photography), Aquinas College, Grand Rapids, MI, 2001
M.A. Theology, with specialization in Catechetics, Franciscan University of Steubenville, 2007