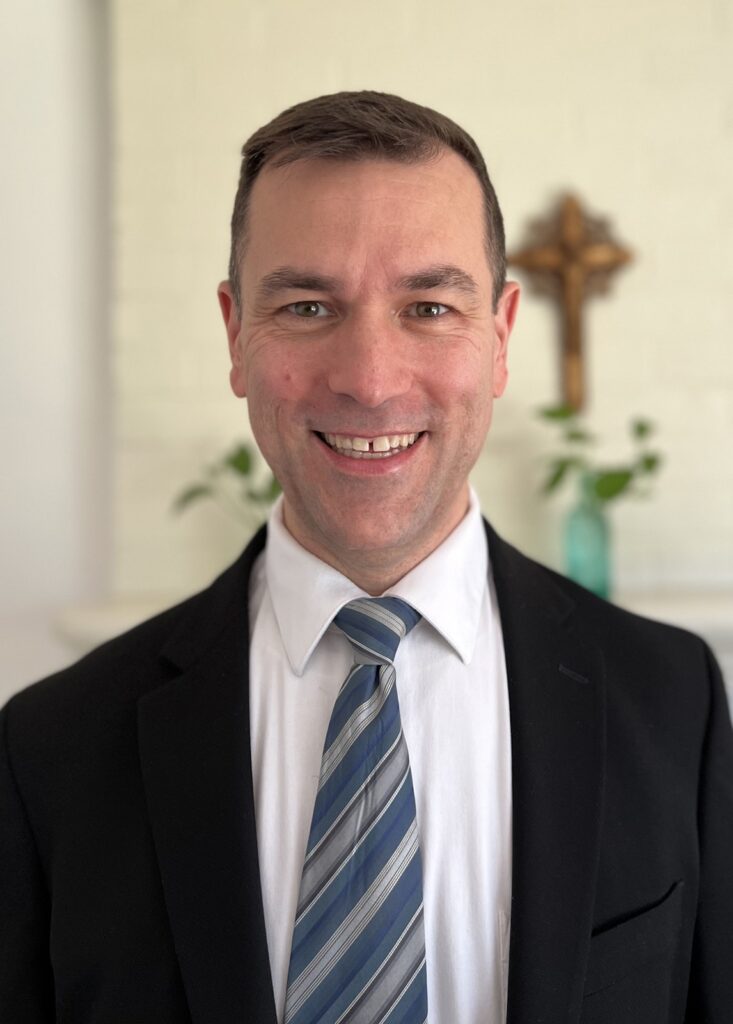 Jeremy J. Priest is the Director of the Office of Worship for the Catholic Diocese of Lansing, MI, as well as Content Editor for the Adoremus Bulletin.
Reading the New Testament and prayerfully praying through it was the principal way that Jeremy came to meet Jesus as a college student. His personal motivation as a CBS teacher is to help others encounter the Lord through hearing His Voice in the Sacred Scriptures and so to become disciples of Jesus Christ. His favorite scripture verse is Romans 5:8, "but God shows his love for us in that while we were still sinners, Christ died for us."
When he is not directing the liturgies for the Bishop of Lansing, Jeremy enjoys reading, drinking coffee & tea, spending time with his gorgeous wife, Genevieve, and playing with his three boys.
Education
• B.A. in Theology, Marquette University, Milwaukee, Wisconsin
• Minor in Naval Science
• B.A. in Philosophy, Pontifical College Josephinum
• M.A. Liturgical Studies, The Liturgical Institute, Mundelein, Illinois
• Thesis: "Jesus and the Feast of Tabernacles: John 7:37–39 in the Symbolic Worlds of Torah and Temple"
• S.T.L. Sacramental Theology, The University of Saint Mary of the Lake, Mundelein, Illinois
• Tessina: "The Eucharist As Act of Covenant Renewal in the Theology of Joseph Ratzinger"