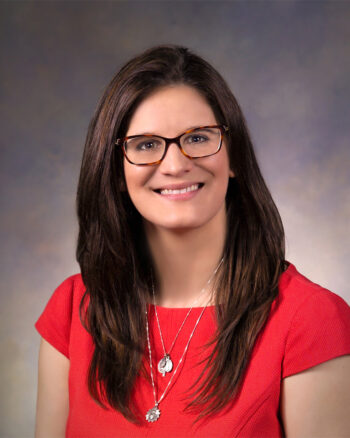 Elizabeth Rzepka joined CBSM in 2022 as an instructor for years C and D. Elizabeth fell in love with the Catholic faith late in high school and after completing undergraduate studies, decided to pursue a master's degree in theology with the hope of spending her life handing on the beautiful teachings of the Catholic Church, particularly the treasures of Sacred Scripture. 
Elizabeth is currently the media director for Renewal Ministries in Ann Arbor, MI. Prior to working for Renewal Ministries, she worked in parish, diocesan, and lay-led ministry in a variety of capacities, including youth ministry, catechesis, RCIA, organizing and leading pilgrimages, and directing national Catholic events and conferences.
Elizabeth's favorite Scripture is Exodus 14:14, "The Lord will fight for you; you need only to be still."
Fun Fact: Elizabeth is consecrated to Jesus through a private vow of perpetual virginity made in 2010!
Education:
F.A., Studio Art Major, Art History Minor, Michigan State University, East Lansing, MI, 2004.
Intensive Program in Philosophy, Pontifical University of St. Thomas Aquinas, Rome, Italy, 2010.
A. Theology, Sacred Heart Major Seminary, Detroit, MI, 2014