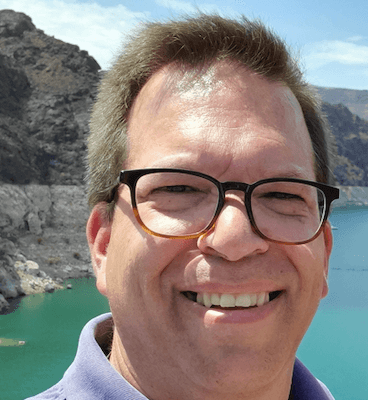 Bill Mullan joined CBSM for the 2020-21 year as a guest instructor and returned in 2021 to continue teaching Year C. He was drawn to CBSM while working on his master's degree in theology at the Augustine Institute. He became aware of the school through Ave Maria Radio as well as from some CBSM alumni and, after further exploration and discernment, determined that he wanted to be a part of this apostolate. As Bill neared the end of his graduate studies, he reached out to CBSM and was offered the opportunity to teach during the 2020-21 school year. He feels humbled to now be part of the faculty forming disciples in God's Word.

For 30 years, Bill has worked in communications, supporting his family first in the news business (television, radio, and print) from 1991-2009, then as a government public information officer from 2009-present. In addition to this, he serves St. Joseph Catholic Church in South Lyon as a catechist- teaching elementary and middle school catechism as well as adult faith formation since 2014. He was certified by the Archdiocese of Detroit as an advanced catechist in 2019.

Bill's favorite Scripture is John 6:51, "I am the living bread which came down from heaven; if any one eats this bread, he will live forever; and the bread which I shall give for the life of the world is my flesh."

When not working, catechizing or teaching. Bill enjoys spending time with his wife of 20 years, Angie, and their four children. He enjoys watching his girls play travel softball, hiking, reading,spending time at his second home in the Upper Peninsula and traveling around the United States.

Fun Fact: Bill was Teresa Tomeo's assignment editor in the secular media in the 1990!

Education:
Bachelor Degree in History, Wayne State University
M.A. degree in Theology, Augustine Institute